Hey, Lovelies, so, I promised you that I'd be serving up the latest tea for you, every Tuesday, on Girl Talk. This is our very first Girl Talk feature and quite a bit has happened the past week that needs to be discussed. So, here it all is on Girl Talk!
2017 Super Bowl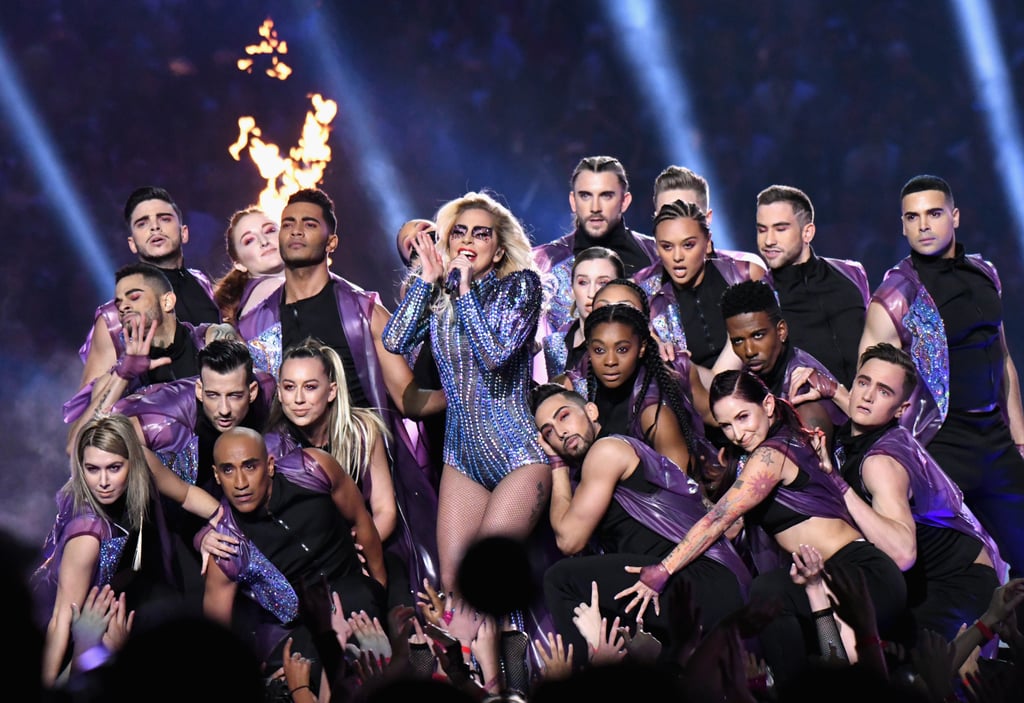 (Image Source: PopSugar.com)
Now, as far as anything sports, I really don't have anyone specific that I root for, and I honestly don't mind watching. As for this, 2017 Super Bowl, if you watched this Sunday or checked online. You would know that the New England Patriots won against the Atlanta Falcons with what I think was a pretty close game of 34-28. To be honest, in watching the game I didn't think that would happen with how the game was going with the Atlanta Falcons in the lead with 28, up until the 4th quarter, then everything just went downhill from there. It is what it is. But, can we talk about the half-time show? Because that and the commercials are some of the reasons I watch...oops. sorry, not sorry. Either way, Lady Gaga's performance was ah-mazing! She stole the show singing some of her greatest hits and her latest single, 'Million Reasons'. I was literally blown away by this performance (and have been by many others unrelated to the Super Bowl as well), she is truly a gifted performer.
Beyonce is having twins!
I'm pretty sure a majority of you are aware that as of last week, Beyonce shared the news with the world that she will be having twins. It's such a beautiful blessing, and I wish all the best for them.
Kick off Valentine's Day!
Valentine's day is around the corner and I know some of you are probably like bish bye when you hear the slightest talk about Valentine's Day. I don't know about you, but I really don't think you need a specific day to declare your love or show affection towards your significant other, because Hunny, that should be happening every day. Regardless, for those of you who want to spruce things up a bit for your boo thang during Valentine's Day, go for it! Because, either way, it's still a sweet thing to do. And if you don't have a significant other, you can grab a couple of friends to hang out with or chill on your own and binge-watch your favorite shows on Netflix.
So, that was it but, expect much more on next week's Girl Talk Feature as the Grammys are happening soon and we have much to discuss. So stay tuned!